If you have a missing tooth/ teeth or have a denture that is loose and you are finding it difficult to eat, then dental implants may offer you an improved alternative. Dental implants provide you with a replacement tooth or teeth which look, feel and most importantly function to aid in your bite, and appearance, like your own natural teeth.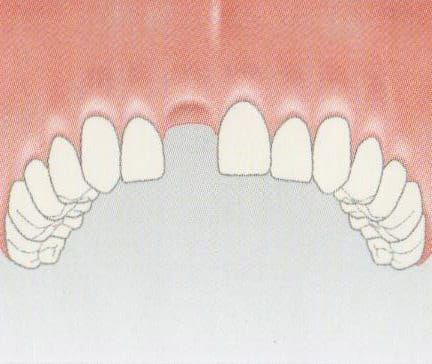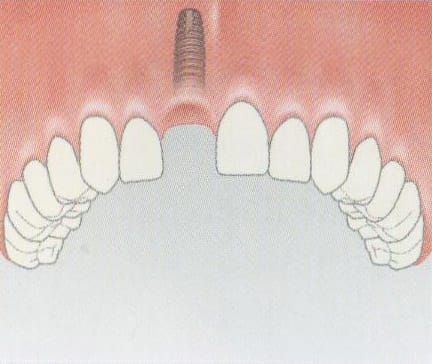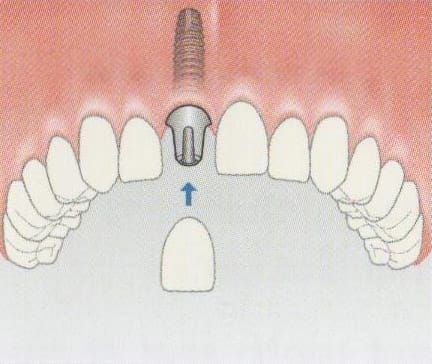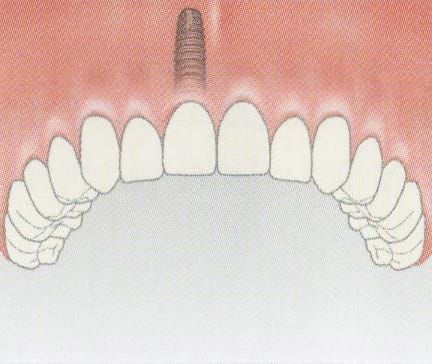 Improve cosmetics and give you a smile you are more confident with
Can be used to stabilise dentures to reduce movement for improved biting
Help to maintain bone tissue and reduce bone loss of your dental ridges by providing a functional load/force to your jaws
A dental implant is a titanium screw that is biologically inert – it sits in your jaw without any reaction, and can either have a crown (white part of the tooth) fitted to it, or have an attachment that can be fitted to your denture.
Implants can reduce the need to grind down natural adjacent teeth (in order to provide a bridge) which some people might find rather invasive treatment.
With a broken down tooth or teeth, you might want to consider a dental implant/s in order to restore your smile and bite back to its original form. This can be carried out as a single procedure with extraction of the tooth/root and placing an implant at the same visit as the extraction. This can extract the offending tooth and then allow the socket to heal, after which an implant can then be placed in the bone in the same area where the tooth was removed.
In either case, when an implant is placed in the bone, your jaw needs time to recover from the procedure and bone growth needs to take place and grow into the screw slots in order for it to become solid in your jaw bone. This can take 3-6 months depending upon your age, medical problems and oral hygiene. Your dentist will then be able to place a crown /bridge or denture depending on your particular circumstances. (see below)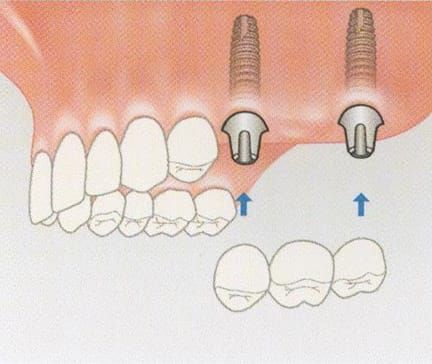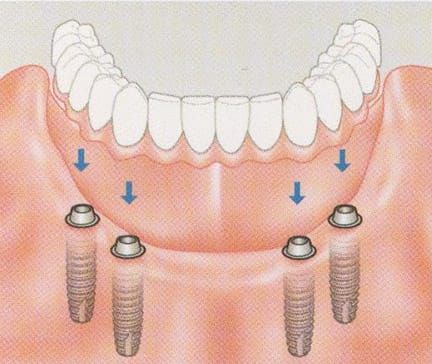 Occasionally, there may be insufficient bone in the region where an implant is planned in your jaws. In such cases, a bone graft may be required to augment the ridges in order to accept an implant. Bone grafts can be taken from an adjacent part of your jaw, or if a large amount of bone is required then your hip bone can provide a greater volume of bone to be inserted into your jaw.
The bone in the back of your upper jaw lies close to your facial sinuses and sometimes there is inadequate depth of bone in order to place an implant which is stable and without this affecting your sinus. As a result, you may require a procedure called a sinus lift which elevates your sinus lining and allows a graft/material to be inserted between the sinus lining and your existing bone. This will hopefully create a greater depth of bone overtime, in order to receive an implant that will remain stable and function like a normal tooth.